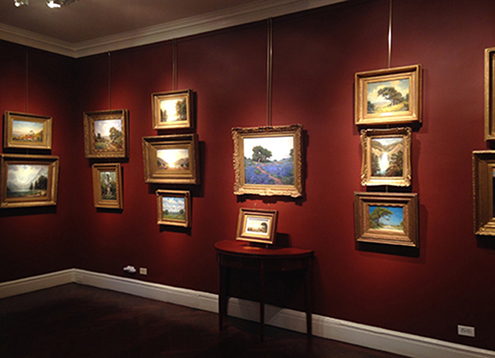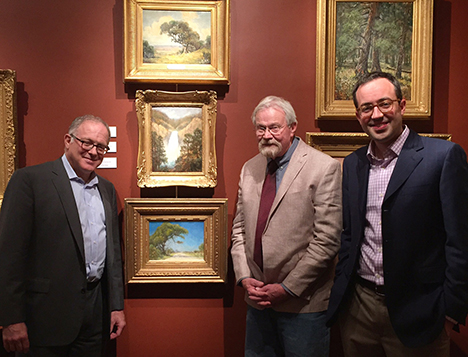 "Jerry Malzahn: American Landscapes Exhibit" 
Presented at Questroyal Fine Art Gallery in New York City on Park Avenue from July 24 – August 15, 2015. Feel free to contact Lou or Brent Salerno at www.questroyalfineart.com for more information on Malzahn paintings.
Jerry Malzahn with QuestRoyal Gallery owners, Lou (left) and Brent Salerno (far right) at the New York venue. The successful show resulted in the sale of ten paintings the first day. The exhibit received excellent reviews.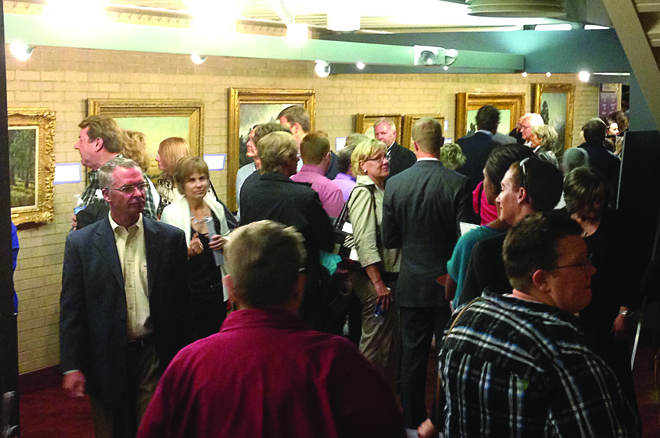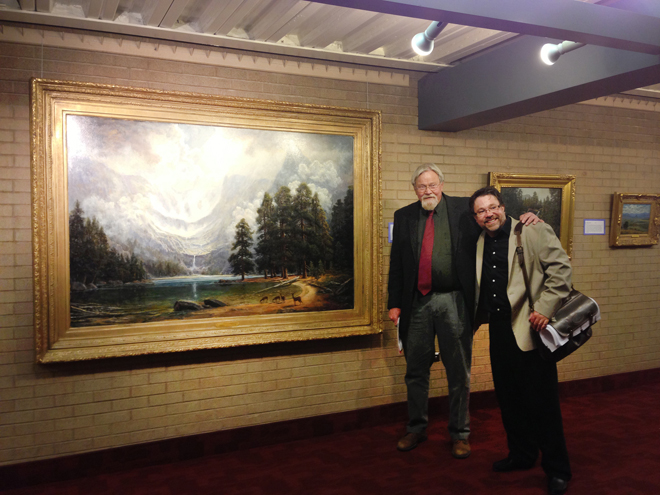 "The Suite No.1 ~ Portrait of the Rocky Mountains ~ An American Symphony"
A special collection of Jerry Malzahn paintings was presented during Emmy Award winning composer, Charles David Denler's Spring 2013 Concert Presentation in Denver, Colorado. The concert featured the Colorado Symphony and Chorus.
Jerry Malzahn with two-time Emmy Award winning composer, Charles Denler at the showing located at Boettcher Hall in Denver.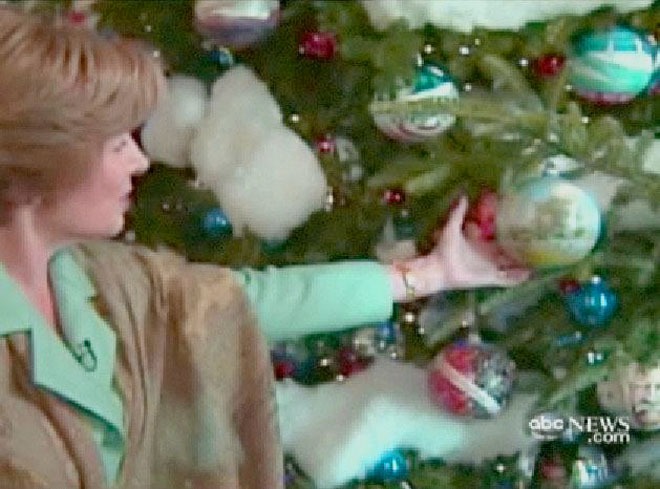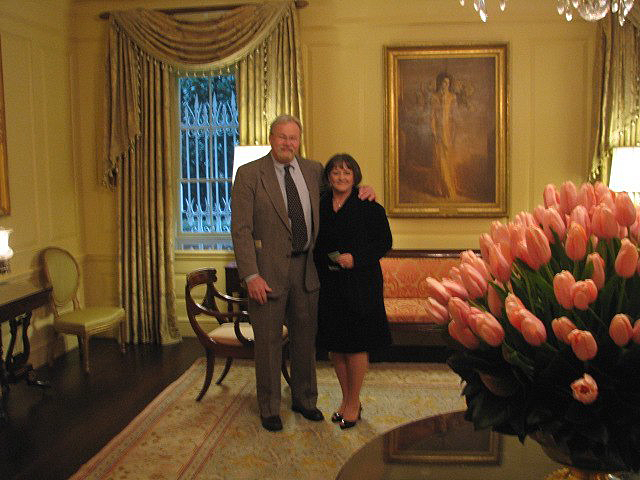 Christmas at the White House 2007
In 2008 Jerry Malzahn was selected to paint a Christmas ornament for the White House Christmas Tree. Mrs. Laura Bush presented the ornament on ABC News.
Jerry and Lyla were excited to attend the reception hosted by the First Lady, Mrs. Laura Bush in the White House.
Coppell, Texas 75019 (Dallas area) • 972-567-1950 • malzahnart.com
Appointments are available for your convenience.